Life Giving 2023-2024 Fiscal year Stewardship Campaign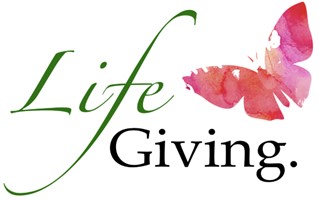 "Life Giving"
Stewardship 2023-2024
Members and Friends of All Saints,
"But who am I, and who are my people, that we should be able to give as generously as this? Everything comes from you, and we have given you only what comes from your hand."
- 1 Chronicles 29:14
Our 2023-2024 stewardship theme this year is
"
Life Giving"
. In my time here at All Saints Lutheran Church, I have learned one thing: this is a church of cheerful and generous givers. But why do we give?
Firstly, giving is a grateful response to God. The commitments that you make to our church is an act of worship toward God. We have received countless blessings from God and giving is a natural way of saying "thank you" to our God who is so good to us. This act of thanksgiving flows from the fact that God has been generous to us
first
.
Secondly, we give because it is, in and of itself, rewarding. Giving adds meaning to our lives. When we give freely and joyfully it gives us life. These commitments bring us connection and purpose and new life. Giving
is
life.
Lastly, we give because that's what life is for. In the Victor Hugo novel
Les Miserables
, Jean Valjean steals Bishop Myriel's silver candlesticks. When the police question Jean about the theft, the Bishop intercedes and lets him off the hook. Later, Jean says, 'Why did you do that? You know I am guilty" and the bishop replies,
"Life is for giving"
. This life that God has given us is for giving. The pledges you make and your commitment to our ministry is just one of the ways that you live out this call to live a life of giving.
God has planted this church in this place and in this time so that we can build up God's kingdom in Norwood Young America and share the Gospel in all that we do. Your commitments help make this possible. Thank you for considering renewing, increasing, or making your first commitment to the mission and ministry of All Saints Lutheran Church. I hope and pray that you find this to be "Life Giving" in many ways.
Our hope is that each household will prayerfully complete a May 2023-April 2024 commitment card. Instructions for completing this card can be found in the enclosed material. Please consider setting up a recurring and convenient online donation to support this place even when you are enjoying your weekends away.
Fill out your 2023-2024 commitment card here
Thank you for the love you share with this church. Thank you for supporting us through your prayers, your time, and your resources.
Yours in Christ,
Pastor Matt Schroeder